So 2019 or Whatever!
Happy New Year, y'all!
I didn't post last week because I decided to mostly step away from social media to enjoy my family and friends while back home in Virginia; and I'm so glad that I did. This has seriously been the best holiday season that I can remember! It was filled with laughter, family, good food, and so much fun. Being with the people you love really can reset your spirit in the best way. I'm going into 2019 feeling thankful as fuck. Thankful to have had time to sit with myself, thankful to be able to catch my breath, thankful for another chance to love on and be loved on by these folks I get to call my family.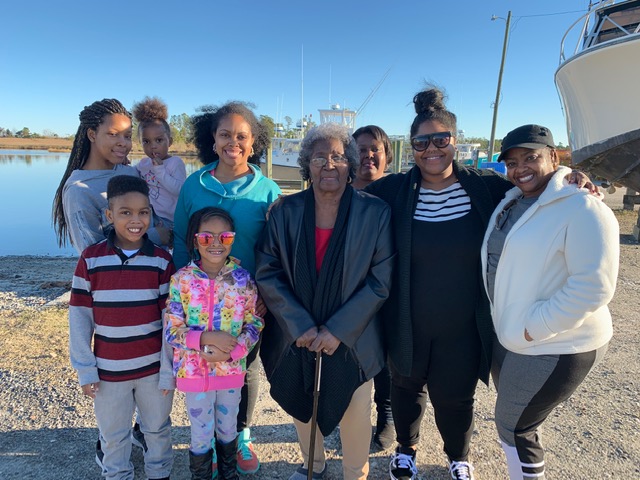 I'm not going to lie, I've been feeling more sap than usual, but in a good way; and being back with my family has really given me the time to reflect on a lot - the good and the bad.
I remember when I was younger, it felt like time was moving so slowly; and older people would tell me that the older you get, the faster the years go by. That! Is! No! Joke!
2018 absolutely flew by, but what a year it was! Filled with growth, heartache, stress, and triumph - I can say it was one of my best years so far. I was in the lowest place at the beginning of last year, and I'm damn proud of myself to be standing where I am in this moment. I did my best, and uncovered layers of myself that I didn't even know existed. I didn't accomplish all that I wanted to, and that's fine. I made some decisions that I shouldn't have made, and that's fine. I missed out on some opportunities, and that's also fine.
Surprise! I don't have some super long list of New Year's resolutions for myself. But one word that keeps coming back to me when I think of the year ahead is: consistency. There are so many things I could accomplish, places I could go, things I could change if I just remain consistent. Like I've mentioned before, I struggle with idea overload. I literally have a million ideas for just about any and everything, and probably only one will see the light of day because I lack consistency. So in light of this new year, I'm committing myself to being more consistent. I know it sounds simple, but I'm working on me a little at a time, and I'll let y'all know where it gets me ;)
What are some of your New Year's resolutions, or commitments for the new year?

Thumbnail Photo by: @cult.therapy